Olmo Omerzu, Ivana Skrabalo, Lana Baric, Ante Zlatko Stolica, Alina Manolache
Oniric & Humorous
THE LAST DAY OF PATRIARCHY - by OLMO OMERZU (Czech Republic, Slovenia, France)
Brilliantly directed short comedy that questions if all men's dying wishes should be granted. 
Nina is pregnant by Jakub. Today, he introduces her to his family. They're all gathered in the hospital at the bedside of his grandfather. Just as the young lady tries to put on a brave face, she is faced with the surprising reaction of the dying relative: he wants to see her breasts. This awkward situation sparks a family debate to which she is not invited – should the patriarch's last wish be fulfilled? The director draws us into the moral dilemma. 
SOFT CREATURES DUTCH PREMIÉRE - by IVANA SKRABALO (Croatia)
In "Soft Creatures", awarded in Motovun for the Best Croatian Short Film, a hypersensitive teaching assistant gives us an insight into the school battlefield.
Nena recently started working as a school assistant to seven-year-old Dejan who has learning disabilities. It's one of the first Nena's grown-up jobs, and Dejan is a tough cookie so every day is a new challenge for the two of them. Apart from that, Nena also has to struggle with the rigid school system around them. Things look pretty bleak until one day a fluffy white friend comes to visit.
SNOW WHITE DUTCH PREMIÉRE - by LANA BARIC (Croatia)
Famous Croatian actress Lana Baric after writing a screenplay for the film "Tereza 37" (screened at our previous edition), came out with her directorial debut. This thought provoking film deals also with a female character, a woman who struggles with her painful past. The best Croatian short film at Motovun Film Festival 2022.
Zeljka is a 40-year-old woman, living a quiet life in an isolated village. An unexpected visit will take her back to the past, shaking up her daily routine. Impressive visual style and surreal turn of the narrative, opens for the audience many possible ways to contemplate on what happens to a woman whose soul is wounded. Lana Baric's directorial debut premiered at Trieste Film Festival after which it screened at the Oscar qualifying In the Palace Film Festival in Bulgaria and successfully travelled internationally. Lana also wrote the screenplay and played the lead role.

BABAJANJA - by ANTE ZLATKO STOLICA (Croatia)
DUTCH PREMIÉRE
An oneiric documentary essay with suspense of a horror awarded at Sarajevo Film Festival and MakeDOX for its stunning visuals and original way of mixing childhood ghosts with harsh reality.
With a suitable, well-chosen tone of the voice over, the film looks back in time. The narrator is trying to find the mysterious woman he was scared of as a child. Digging through his memories, dreams and forgotten horror films, he seeks to discover who she was and where she is today. He includes his family, relatives, fellow villagers in his investigation – no one is particularly keen on helping, but gathering more and more information about her, he is getting closer.

3 DIALOGUES ABOUT THE FUTURE - by ALINA MANOLACHE (Romania)
New voice of Romanian cinema by the director whose practice stands at the intersection between documentary cinema, artistic research and education. A short film in which three robots discuss life and what it means to be human. 
What is it like to navigate our world as an artificially intelligent robot? What is there to learn about homo sapiens in order to become as 'human' as possible? Three pairs of robots take us through their learning process. They track, analyse, and draw information by watching people in different life situations. But their algorithmic vision comes in contrast with a meditative, rather poetic dialogue in which they deconstruct and reassemble the definition of humanity as we know it.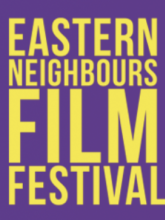 Program:
The Last Day of Patriarchy by Olmo Omerzu, 16 min
Soft Creatures by Ivana Skrabalo, 19 min
Snow White by Lana Baric, 15 min
Babajanja by Ante Zlatko Stolica, 13 min
3 Dialogues About the Future by Alina Manolache, 14 min
(Total films 77 min)
Regisseur
Olmo Omerzu, Ivana Skrabalo, Lana Baric, Ante Zlatko Stolica, Alina Manolache
Land
Czech Republic, Slovenia, France, Croatia, Romania,